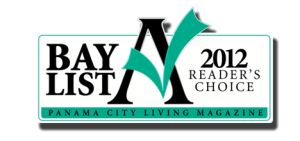 Emerald Coast Fabrication was founded by Jim and Wendy Tatanish in 1994. Their mission since day one was to provide the highest quality all wood cabinetry, granite, marble, and quartz counter tops imaginable to Florida Panhandle builders and home owners.
Upon arriving in Bay County from Charlotte, North Carolina, where they co-owned and operated a similar business, Jim and Wendy opened up their original shop on 23rd Street in Panama City. The company has grown consistently through the years. Adding an impressive state of the art facility and key employees every step along the way, Emerald Coast Fabrication has attained their early goals.
"Precise measurement and installation – quality product!" – Cathy from Dothan
Today, Emerald Coast Fabrication is the premier provider of granite, marble, and quartz counter tops in the Florida Panhandle. Their new state of the art facility on the west end of Panama City Beach spans 25,000 square feet and Emerald Coast Fabrication now proudly employs over 40 skilled employees – many are 10 year veterans at the company. No sub-contractors here – from our knowledgeable sales and design associates to the final installation, our dedicated staff will be there with you every step of the way.
In 2007, Emerald Coast Fabrication opened Bella Cabinetry & Design and currently employs two full-time cabinet designers to assist you. Adding cabinetry was the next logical step to providing a complete kitchen remodel for our clients. On display in our 3,000 square foot showroom you'll find all you need to make the right cabinetry choices. Browse to the  PORTFOLIO section to view project galleries of our work.
"We had our countertops installed a week ago – Thanks! I now realize you guys do many jobs – but this was a huge expense to us, and we LOVE it! Thanks for talking to us about it and please tell Chris – He did a great job, a professional." – Bob from Destin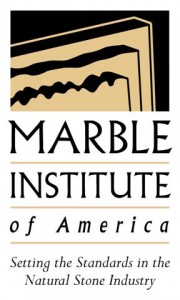 Emerald Coast Fabrication is committed to providing professional fabricated surfaces, built with quality products. We have the reputation for meeting short lead times along with competitive pricing. We have been able to achieve this by utilizing the latest in fabricating technology including digitized templates and CNC granite processing equipment. Watch our videos to learn more about us and when you're in the area stop by and see us in person.
We are North Florida's single source for all your quality stone surfaces and cabinetry needs.
Whether you're building a 200 unit condominium, 1,000 production homes per year, a $3,000,000 custom home, or just remodeling a bathroom, we are here to handle all your quality surfacing and cabinetry needs.
We are proud of our workmanship and once given the opportunity to show you… you'll agree. "We Take Pride In Our Work!"