Kitchen • Bath • Cabinetry • Countertop • Granite • Quartz • Marble • Hardwood • Tile • Stone • Mosaic
23
Years Serving The Panhandle
25
,
000
Square Foot Manufacturing Center
5
,
000
Square Foot Designer Showroom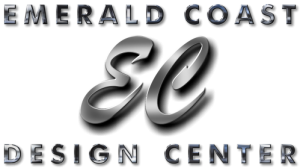 Emerald Coast Design Center
In our Design Center you'll see over 5000 square feet of installed flooring – Hardwood, Porcelain, Ceramic Tile, Natural Marble, & Granite in designer settings.
Fully working kitchens display our custom cabinetry and custom fabrication of islands and countertops with spectacular mosaic backsplashes. Appliances for that perfect kitchen. The Emerald Coast Design Center is your one stop shop for kitchen, bath, stone, tile & flooring needs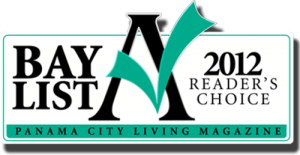 In 2007, Emerald Coast Fabrication opened Bella Cabinetry & Design and currently employs two full-time cabinet designers to assist you. Adding cabinetry was the next logical step to providing a complete kitchen remodel for our clients.
On display in our 3,000 square foot showroom you'll find all you need to make the right cabinetry choices.
Browse to the  PORTFOLIO section to view project galleries of our work.
Alyse Edwards Tile

&

Stone
With the spectacular array of glass, stone tile, & flooring products they produce,
Alys Edwards has been a great addition to our showroom at the Emerald Coast Design Center.
With cutting edge glass tile designs, Alys Edwards can be the perfect option for homeowners looking to create beautiful back-splashes, for their kitchens and bathrooms.
Each collection displayed in our showroom promises of a one-of-a-kind looks and vibrant colors.
You may visit Alyse Edwards by clicking on their logo at left or, better yet, visit our showroom to see the collections in person.
Crystaline Stone • Nature Evolved
Developed in the course of 10 years of research, Crytaline Stone's InterCrystaline technology allows for the molecular change of the crystal's colors in a total and permanent way. This process allows for the alteration of slabs of stone in virtually any color, and the design of logos and patterns inside. Emerald Coast Fabrication is the distributor for Crystaline Stone for the Florida Panhandle, South Alabama & Georgia.